When it comes to huge distance, we're in an awesome position with our explosive new X Hot and RAZR Fit Xtreme Drivers and our full stable of long-hitting Callaway staffers. We have the longest players on Tour and new drivers that pros love, so we've created the X Team page to track just how long our guys are bombing it this season. So far, the numbers have been off the charts.
Before we dive fully into the X Team, a little back story on how this all came to be. When big hitters like Gary Woodland, Nicolas Colsaerts, James Hahn and Chris Kirk joined our staff, which already included Alvaro Quiros and Luke List, we knew we had the players and new products that would consistently #bringit with eye-popping drives. It was a thrill to get all these players, and we realized how lucky we were to have them on board.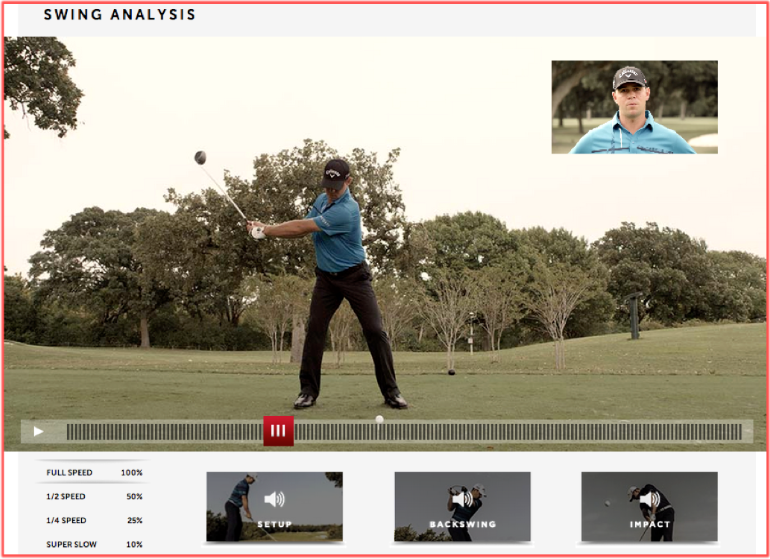 We obviously needed a cool way to track their long tee shots so we came up with the X Bomb patches that are given to our staffers for every drive they hit over 325 yards. They immediately took to this idea and have been working to pick up patches ever since. Their enthusiasm even led to the X Team page, complete with swing analysis, bombtrackers, a running ticker and statistics to showcase the longest players on Tour, all on one team.
The stats sheet presents a wide range of impressive numbers. Why don't we start with 397, as in the drive Tommy Gainey hit with his X Hot Driver during the Hyundai Tournament of Champions and 379, the bomb Woodland hit out at Scottsdale. Or 156, as in the number of 325+ yard drives our staffers have hit already this year.
And of course we've got to call out our X Team's 297 yard average over the last month, which is 9 yards longer than the competition in that same span. Kind of says it all, doesn't it?
As of this week, Colsaerts leads all of our X Team members with 25 bomb patches, Gainey (X Hot Driver) is second with 24, List (RAZR Fit Xtreme Driver) is third with 23 and Woodland (X Hot Driver) is close behind with 22. Colsaerts is also second on Tour in driving distance this year, hence the patches all over his bag.
Collectively, our staffers' drives have gone over 469,000 yards in the first 8 weeks alone. It looks like we'll need to print more patches. A lot more!
We're going to update the X Team page every week, and you can learn even more about the distance battle on our Facebook and Twitter pages. For more on X Hot, please visit our golf equipment page.
And before we go, we've got to ask you two quick questions. Who do you think will get the most X Bomb patches this year? And how many do you think they'll get?